A small town spreading so much beauty around the world with its timeless craft. Pottery has always reflected the evolution of civilization. Khurja pottery, heard about it many times but never thought that this craft and the city embraced the whole history inside it. Imagine that beautiful teacup that you hold every morning has so much to tell. The inception story of Khurja pottery will take you 500 years back from the era of Delhi Sultanate to Mughal Empire to the World war 2. "शहर नहीं पूरा इतिहास है।"  (it's not a city, it's a History in itself).
History of Khurja Pottery
Many of the potters here are Pashtoons and they take pride in mentioning their roots and craft. As per legend, potters had been moved to the region during the Mughal Empire. Another story goes like 500 years back when some wounded soldiers of the Timur's army decided to remain in Khurja and they established the town, as some of the soldiers were also potters.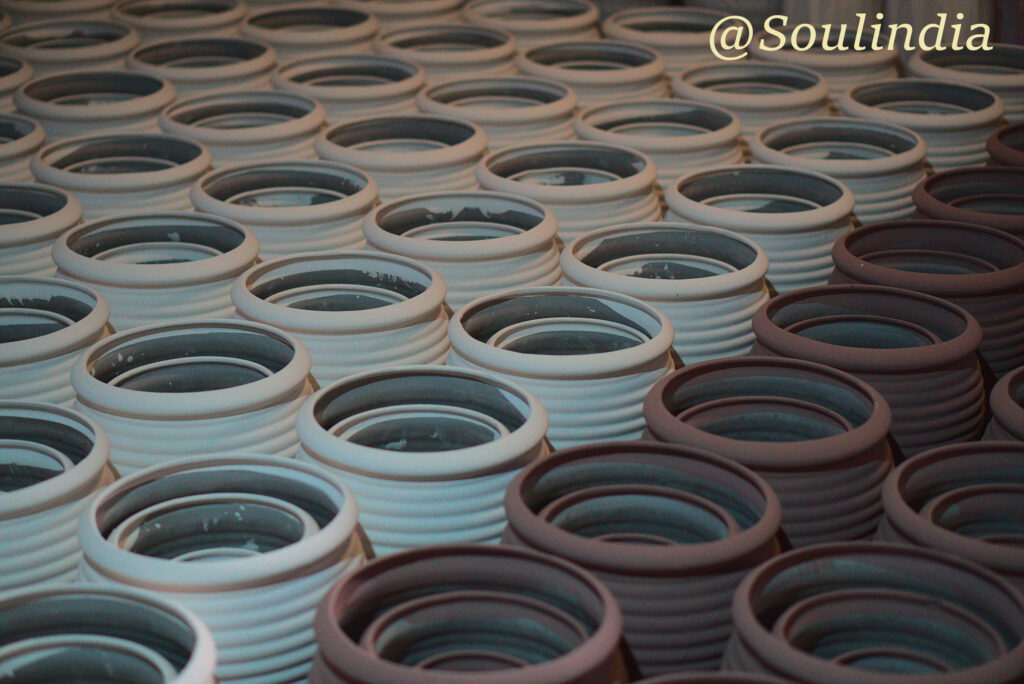 Surprisingly, the official ceramic factory was established During World War II to meet the demand of ceramic wares for war hospitals. After the war, the factory was on the verge of closing, but instead of closing the factory Government of Uttar Pradesh converted it into a Pottery Development Centre. And today Khurja is known as "Ceramic city" and the ceramic wares are not only meeting the domestic demand but also a hub for ceramic export.
Interestingly, none of the key ingredients of Khurja Pottery are produced in Khurja, they are procured from Kerala, Rajasthan, Delhi, Bikaner, Bihar, and Ahmedabad.
Moving towards the dusty narrow lanes of Khurja Mr. Iftekaar, the Manager of a ceramic factory, guided me to the pottery workshop and showed how these beautiful pieces are made and given the beautiful design and color.
Process of Making ceramic pottery
The process itself is a delight to watch just like the final product because there is no shortcut to creating these pieces even if you are mass-producing them. Creating a ceramic Cup/pottery includes various steps, and many of them require to be done only by skillful hands.
Molding: Liquid clay is poured into the molds carefully, to avoid the bubbles.
Trimming/finishing: After the clay is dry enough, it is trimmed/finished by hands to perfection.
Rani: Her face was glowing with sweat; the sweat of hard work and the heat emitted from 1200° C furnace by her side
Glazing: Beautifully finished raw pots are then ready for glazing, which is a process that provides the pot its color. Glazing too, needs expert hands, because even a small drip could distort the piece. In fact, glazing is the little secret of these craftsmen of Khurja which they don't share with anyone.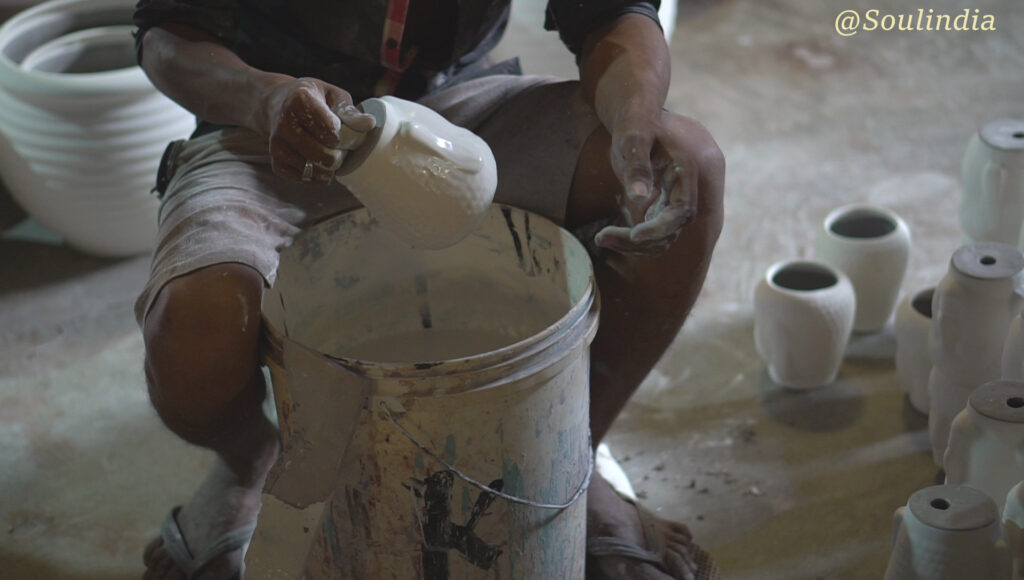 Mughal Painting/Stencil: After glazing the pot is ready to embrace the beautiful design by skillful craftsmen of Khurja, who sometimes do stencil and sometimes Mughal painting according to the requirement.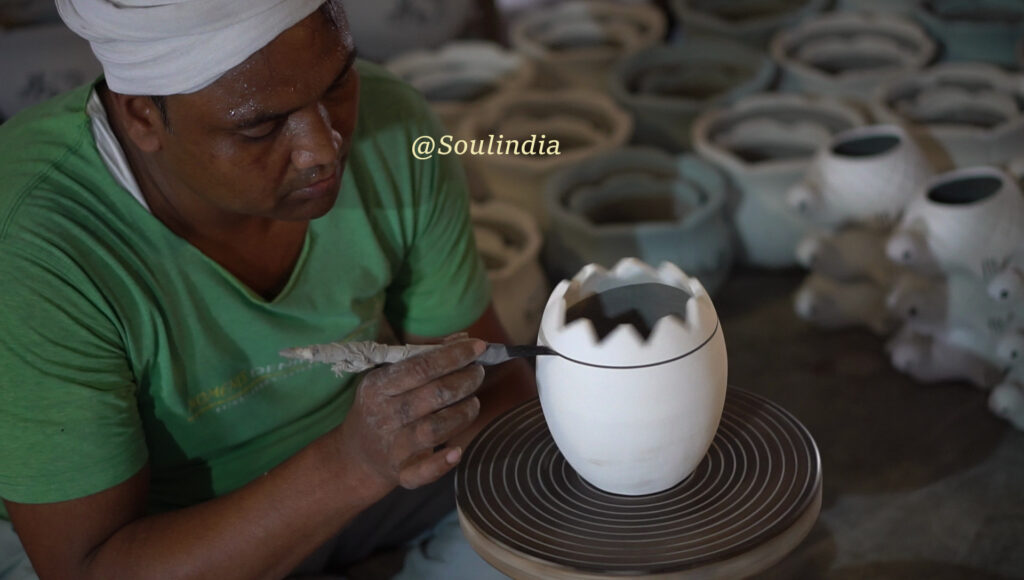 Firing: Firing is the process of Baking After wares/pots on a furnace of high temperature as 1200 degrees for 24 hours
Every Cup holds a different story that traverses a long journey; starts 500 years back to the current age craftsman whose skills, hard work, and emotions take the shape of a ceramic masterpiece. Doesn't that make the story of a teacup, its inception place, and people, interesting enough to be shared?
While in Khurja don't forget to buy the delicacies "Khurchan" sweet and special "Dal Sev". Trust me both delicacies will be a treat to your palate.